Welcome to Jolly Sailor Brewery
Our Brewery and Bottle Shop
The Brewery is located in Selby adjacent to the Olympia Hotel and was founded in 2012. Products include:
Cask Ale
Bag in Box Ale
Craft Keg (Sankey connection)
Bottles
Clothing and Merchandise
All products can be purchased at the brewery shop or online (brewery shop open 9 to 5 Monday to Friday). We operate weekly delivery runs throughout Yorkshire and courier products nationally.
Our draught products are served in the adjacent Olympia Hotel (evening and weekend opening) and at the Jolly Sailor Inn in nearby Cawood and can be enjoyed in their historic bars or large beer garden.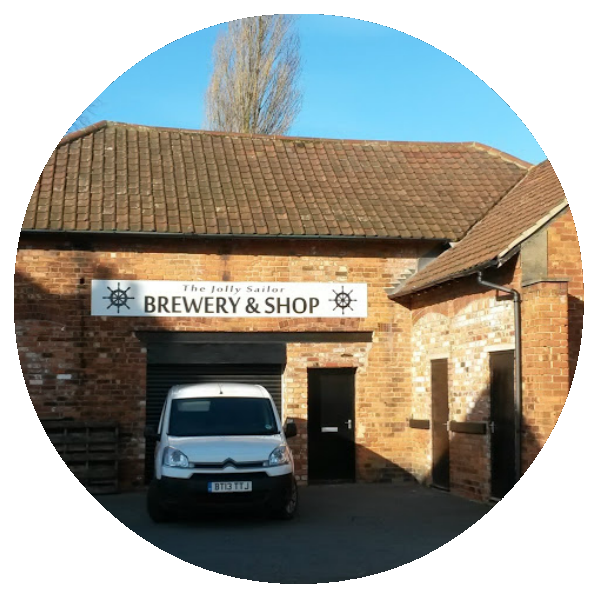 Opening Hours
Monday - Friday: 9:00am - 5:00pm*
Saturday: By Appointment
Sunday: Closed
*Opening Hours may vary